Ca Kho To-Vietnamese Braised Fish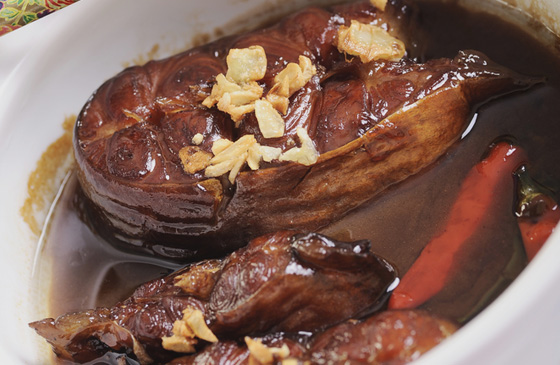 Vietnamese kho dishes are braised foods cooked in clay pots, but any heavy pan or casserole dish with a lid would work just as well. The result is a very comforting, sweet and savoury dish, with a great rich caramel flavoured sauce – perfect to warm you up in this cold weather. Pork, chicken, tofu or eggs are just as good in this recipe as a variation from fish.
Ingredients
500g pangasius fillets cut into about 8-10cm pieces.
4 tbsp fish sauce
100g sugar
4 thinly sliced shallots
4 cloves of crushed garlic
3 slices of ginger, julienned
ground black pepper
2 spring onions sliced into short pieces
1 can of young coconut juice
1 chili (optional)
cooking oil
Method
Marinate the fish pieces with fish sauce, half the sugar, pepper, garlic, and shallots for about an hour.
To make the caramel sauce, add the other half of the sugar and about 60ml of water to a saucepan and keep it simmering until it turns brown and reduces to the consistency of light syrup. If it becomes too thick, just add a bit more water.
In pot, heat some cooking oil on medium heat and add the marinade of the shallots and garlic from the fish and the ginger onions and chili. Cook until fragrant. Add the fish into the pot and let it sear and brown.
Add 3 tablespoons of the caramel sauce and just enough coconut juice to cover the fish pieces. Put the lid on and turn to a medium low heat and allow to simmer for about half an hour, checking it frequently to make sure the liquid has not completely evaporated. Add more coconut juice or caramel sauce if needed.
The fish will eventually caramelize and brown, and the sauce will reduce to a syrupy consistency. Add the sliced spring onions, season with salt, pepper and fish sauce to taste and serve with boiled rice.