Pangasisus with Pine nuts and Pesto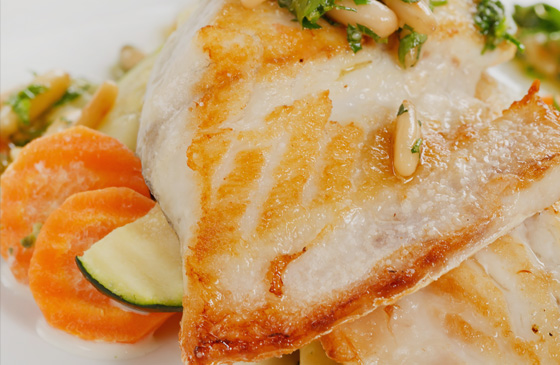 This is a really quick and easy recipe which is perfect as an after work dinner.
Ingredients
4 x 250g Pangasius fillets, skinned
1 lemon, zest and juice only
3 tbsp light olive oil, plus extra
100g pine nuts
4 tbsp pesto
Method
Preheat a non stick frying pan with a little olive oil and fry the pangasius fillets for 2-3 minutes each side, turning once. Mix the lemon zest with one tablespoon of oil.
Once the fish is cooked through, add the olive oil and lemon mix to pan, allow to rest. Toast the pine nuts in a dry pan until they are golden. They will burn quickly so make sure you keep an eye on them.
Once the pine nuts are toasted, add the pesto and warm through. Drizzle the pine nut and pesto mix over the fish and a little extra oil or lemon juice to taste.
Serve with some seasonal vegetables.