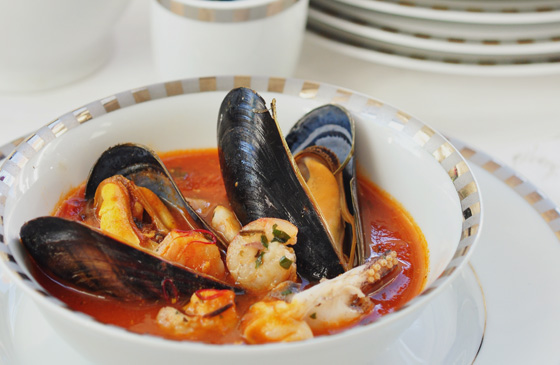 Warm the cockles (and mussels!) of your heart with this delicious seasonal spicy stew.
Ingredients
4 frozen Pangasius fillets
200g cooked and peeled prawns
150g half shell mussels
3 peppers (any colour) roughly cut into pieces
1 large onion cut into fairly large pieces
2 tins of chopped tomatoes
2 red chilies, chopped
100ml red wine
2tbsp fish sauce (optional)
4 cloves of garlic, minced
To serve
1 lime quartered
Coriander
Method
Fry the peppers and onions in some oil in a heavy based pan. Cook them for about 10 minutes, but don't let them brown. Add the tomatoes, chilies, garlic, wine and fish sauce and add the frozen fish and prawns, making sure they're covered by the sauce. Cook on a medium heat for about half an hour and until the fish is completely cooked through. Break the fish up slightly into chunks. Serve with boiled rice and the lime and coriander, and maybe a bit of extra chili for those who like it hot!